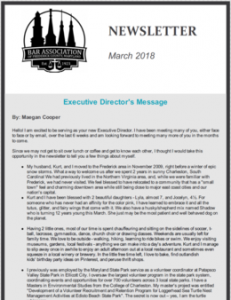 The BAFC newsletter is distributed via email during the first week of each month.  
Any member interested in submitting an article or announcement for inclusion in the newsletter should submit material to Maegan Cooper at info@frederickbar.org by the 25th of the month.  
Advertising is available in the newsletter for both space ads and classified ads.